FENCE LINE FEED BUNKS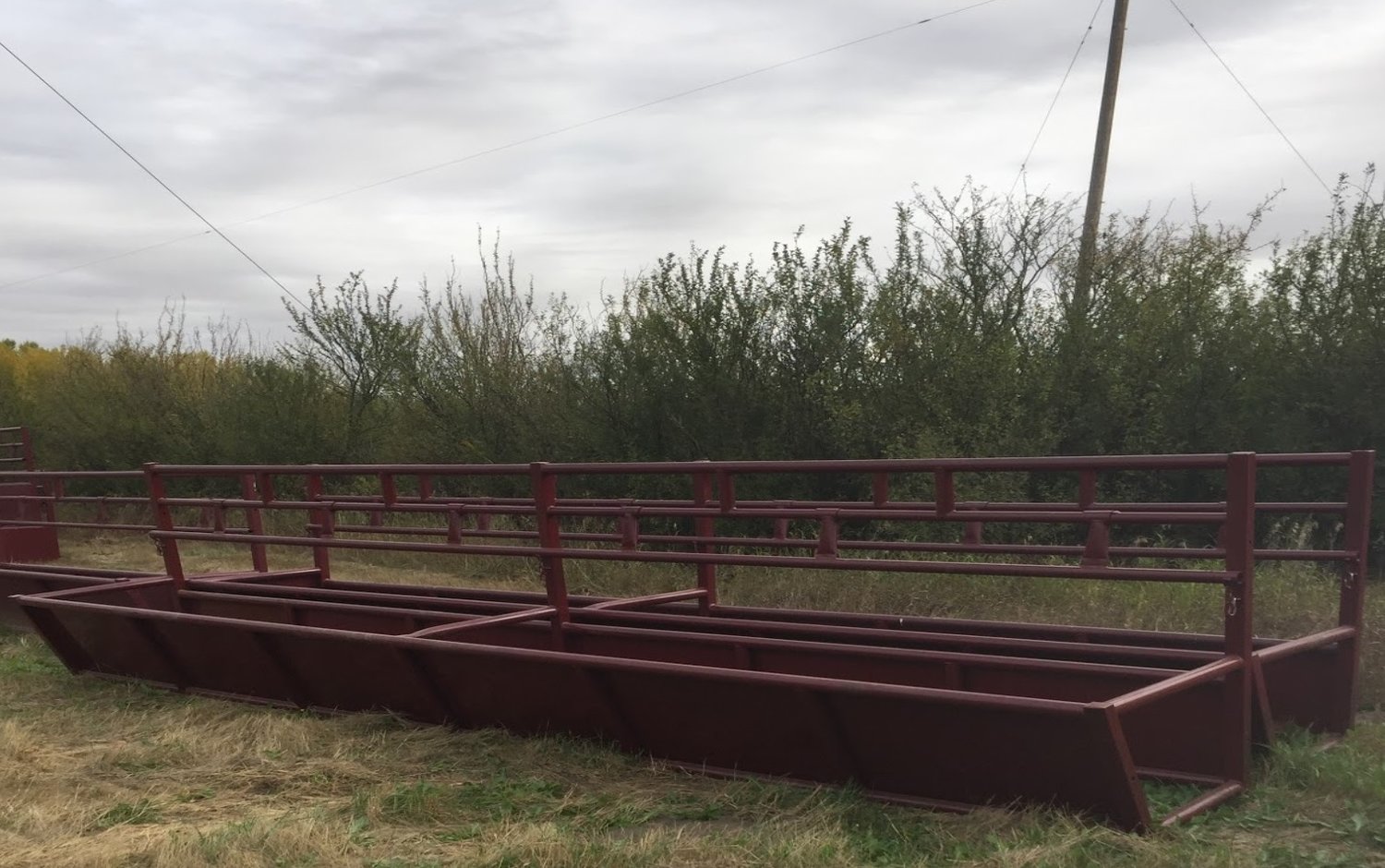 The first Fence Line Bunk designed and made of steel. Stampede Steel's Fence line Feed Bunk is the ideal feeder for feedlot operations. These heavy duty, robust bunks are great for feeding Bulls, Cows, or background cattle thanks to the self- adjusting bumper bar. No more worries about changing cable heights! These Feed bunks come in 20' or 24' lengths. Ends are conveniently attached where needed for quick hassle free installation. These bunks stand the test of time!
Height of Feeder Panel – 60"
Height of Bunk – 21"
Length 20' OR 24'
SILAGE FEED BUNKS
Silage Feed Bunks allow you to feed silage or hay to your cattle no matter where they are. Pens or pasture these portable feeders will work for you! This feeder is designed to fill with hay from your bale processor or from a feed wagon, giving the flexibility to use in multiple feed applications. These feed bunks come in a convenient 24' length and come standard with center rail for easy pick up and move!
Height of Bunk – 23"
Height of Top Rail – 35"
Width – 42"
Length – 24'
HEAVY DUTY ONE PIECE ROUND BALE FEEDERS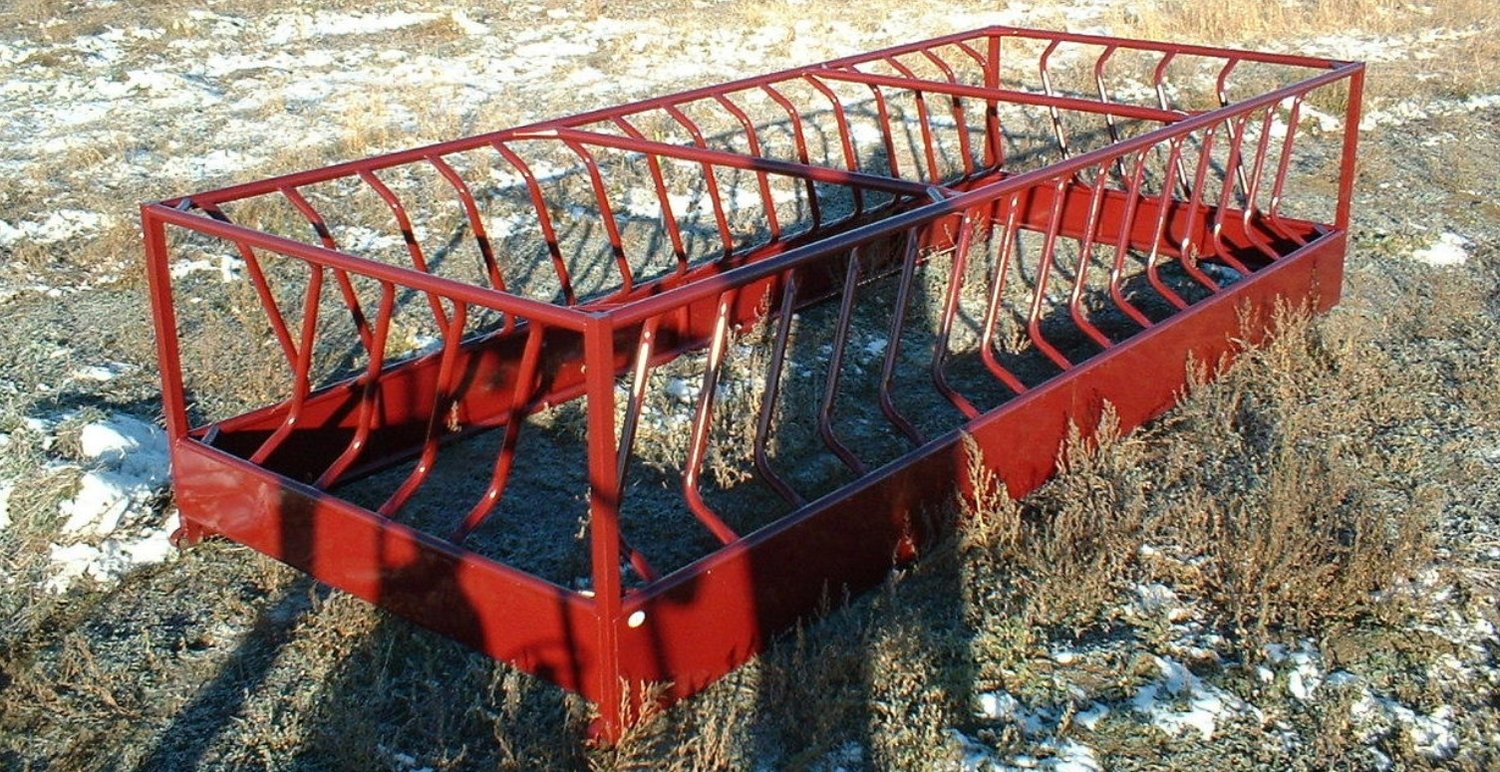 All one piece feeders come standard with our patented HaySaver design for minimal waste of feed. One piece feeders are available in one, two and three bale cow as well as one bale bull feeders. All one piece feeders are on skids for easy movement. These feeders are built to be moved around! A true heavy duty feeder built to last!
Available in:
One Bale Cow– 8' x 8' – 18 Feed Openings
One Bale Bull – 8' x 8' – 14 Feed Openings
Two Bale Cow – 8' x 15' – 28 Feed Openings
Three Bale Cow – 8' x 21' – 38 Feed Openings
FEEDER FENCE LINE PANELS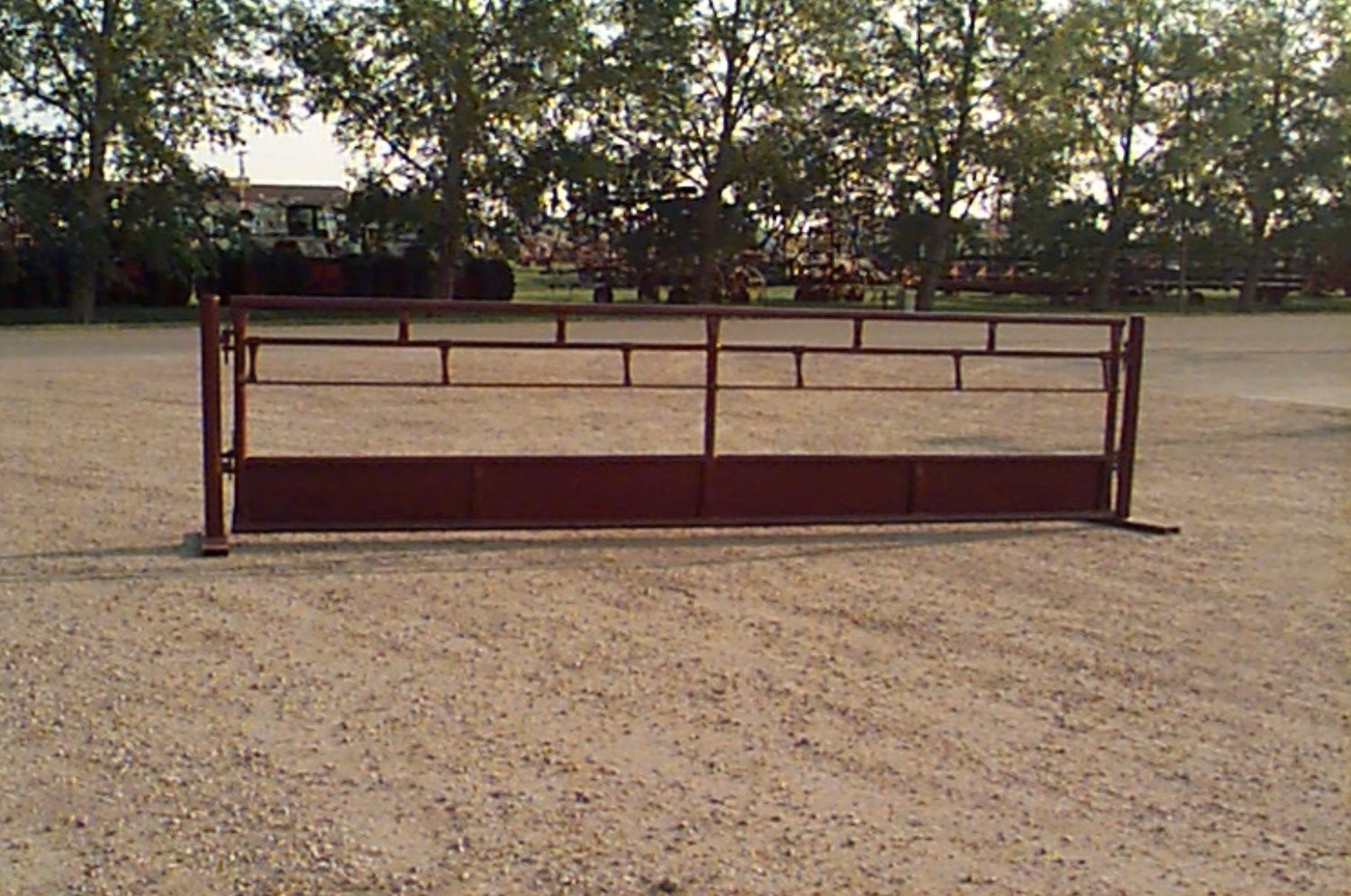 Stampede Steel's Feeder Fence Line Panel are the perfect complement to make a long-lasting feeding alternative for your operation. Quick and easy to setup, these panels come with the same self-adjusting bumpers as the bunks. These panels are the perfect accompaniment to concrete bunks or work well for setting up a feed yard to save precious feed!
Height of Feeder Panel – 60"
Available in 20' and 24' lengths